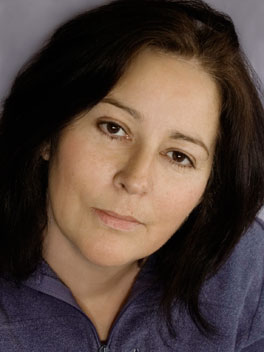 Technical Administrator & Photographer
Prior to joining SeeVirtual in 2003 as a Technical Administrator, Support lead and Photographer, Tracey combined skills as a graphic designer, photographer and Webmaster to work on a variety of technical projects for Joopiter Web Media, Abracadabra Graphics and CEPCO (Chilliwack Economic Partners Corporation). Whether it was designing websites and marketing materials, copy writing or product photography, Tracey produced outstanding results that were integral in helping each organization achieve its goals.
More recently she has worked on various projects for Cananera Entertainment, BC Arbitrators and white water kayaking filming.
Tracey is committed to helping all of SeeVirtual's customers with any technical related questions and problems as well as quickly updating or tweaking customer's virtual tour pages so they are getting exactly what they want. When not dealing with the all the technical and website development issues, Tracey enjoys putting into practice the most up-to-date creative skills including design, video, photography, photo processing and creative manipulation of digital imagery. SeeVirtual customers receive exceptional support whenever Tracey is involved.
To see more of Tracey's work, visit: www.tjcameronphotography.com.