We're Sizing Up Your Virtual Tour Sign Toppers

Want more traffic to your listings and targeted showings with more qualified buyers? Tell them with a sign topper or even add it to your sign! Let potential buyers know you've done more marketing than 90% of the other Real Estate agents out there and have provided much more than just still photographs (some of your competitors will even get fined for not providing those!.) Since the buyers of your listings are going to be able to see it virtually in 360 – it's best to let them know. These sign toppers are part of the reason that listings with real estate virtual tours get 40% more traffic than those without one (download our Free Report off our home page for all the stats on virtual tour effectiveness). The virtual tour should also be identified on Realtor.ca with the virtual tour/multi-media icon in addition to offline with your sign. This is what buyers want to see and expect – give it to them and they shall come!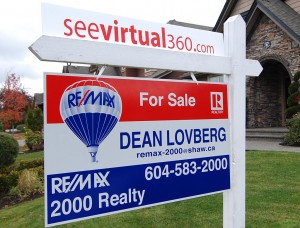 If you didn't already know it, SeeVirtual provides complimentary sign toppers with every Real Estate Virtual Tour. We are now offering them in three different sizes to better match the width of your signs so that it looks like it's supposed to be there and not as if it's an afterthought. Our standard 24″ sign topper fits well with HomeLife and most other signs. Now available are 32″ and 36″ toppers that better match the widths of other Real Estate signs such as RE/MAX, Royal LePage, and MacDonald Realty.
Let us know if you are doing Virtual Tours with us and would like a sign topper–If there is high demand for a particular width, we may even be able to do a custom size for you.

Want to talk about sign toppers? Contact us or speak with your real estate photographer during your next appointment if you require a specific size for your sign.