With our 360-degree virtual tour capabilities your clients can literally look around corners and behind doors without ever setting foot in the home. The advance-look opportunity is sure to move your listings to the top of any prospective buyers' must-see lists; pre-qualifying their interest in the home and shortening the sale/buying cycle.
SeeVirtual virtual tours can be viewed 24/7 from anywhere with internet access.
Virtual Tour by
---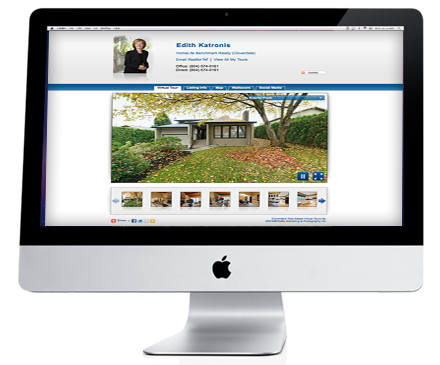 Even the best photographs can sometimes fall short on communicating the real value of a property. To show your listings in the best light, and to give prospective buyers the most comprehensive advance look at your listings, consider getting a virtual tour.
With each Virtual Tour you purchase, you will receive:
a 45-day CraigsList listing
a YouTube video
a customized URL for each listing (easy to use for advertising)
your property address linked directly to the state-of-the-art Google Maps system for easy location and in-neighborhood viewing
additional posting on the seevirtual360.com website with over 4000 online visitors daily
much, much more!
---