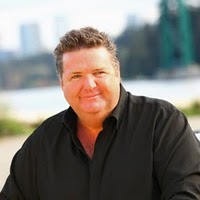 Phil LeGree
RE/MAX Masters
In his first year of real estate with RE/MAX Masters Realty Phil achieved Rookie of the Year and the 100% Club.
Phil has been in Real Estate for a few years and has made a successful entry in the industry, having made a big impact on his clients.
But his success isn't luck. Phil has 24 years of experience in media. Prior to starting in Real Estate, he was the National Sales Manager of a TV station, a Member of Clear Channel Sales Training Task Force, and President of ABCOM (Associate of Broadcast Communicators of BC). All together, this is has given him a great deal of experience in reaching and connecting with people–the heart and soul of any successful Real Estate business. The fact that he has been selling, negotiating, and leading people for over 27 years doesn't hurt either.
Back to the customer
The media industry throughout the world is changing fast. Technology is moving consumers more and more to the Internet and thus the advertising dollars for traditional media like TV, print, and radio are leaving as well. As the business models try to quickly adjust, it is creating knee-jerk reactions and drastic changes focused on the bottom line.
"The focus on the customer, and results for the customer was being lost in my industry. I wanted to get back to serving people and knowing I was doing the best job representing them."
Choosing a company to build out his Real Estate team
Phil wanted to put a team in place to build his brand, take advantage of the technological changes going on, and free him up to be able to focus on the part of his business that matters the most: his clients. And he wanted to do all this while making sure he was getting value for the money he must spend up front.
"I was told over and over again how other companies were cheaper – however, based on the quality and total package of services I get from SeeVirtual, it is simply not true.
"Having a great deal of marketing experience, SeeVirtual was the obvious choice after I investigated MANY other companies."
"I questioned if SeeVirtual was just another that would not respond if I had specific needs. Experience has shown me this is not the case. I have been able to work with the company for my specific needs, and they have always been open to new ideas I can use to help all my clients. They have even implemented a feature I suggested."
Phil-osophy of knowlege and service
Phil is full service and makes his clients feel that way. He even treats every open house visitor as if they were his own clients. In fact many of his clients chose Phil because of how he treated them during an open house – they wanted him on their side treating their potential buyers the way he was treating them. He is willing to go above and beyond and that element of his brand must shine through in the marketing services he relies on his team to provide.
"It's the total package that makes the difference with SeeVirtual. The service, photos, virtual tours, floor plans, friendly people, flexibility, social media promotion, client gifts and a great selection of products that sets them apart. All of it helps me set myself apart from other agents, and get better results for my clients.
"SeeVirtual is part of MY TEAM! I know when I list a property that I can brag to my sellers that I have a great team that is helping me promote their home to as many different people as fast as possible and looking the best. What better way to get the most for a listing?"
It's results that matter
Every one of Phil's clients gets his full service and full marketing package no matter how much the home is listed for. As Phil says, "The value is in the word HOME, so each deserves the best." This karmic approach to his business has come back to him ten-fold. All you need to do is and see what his clients, associates, and friends say about him.
But it doesn't stop at getting more listings and impressing his clients–His system has improved his buyer lead generation and online exposure. His reach is now expanding well beyond his local market.
"Getting my name, brand, and reputation of service & results to the market is a big job. SeeVirtual has helped me do this, and has been a big factor in getting me higher in the rankings on Google and other search engines. It has brought me phone calls on some of my listings from a number of different countries as a result of SeeVirtual placing each of my listings on YouTube."
By building a team around him, Phil has freed up his time so that he can leverage his strength and focus on what he does best.
"It has helped my business and credibility as people see that every property I list receives 1st class treatment."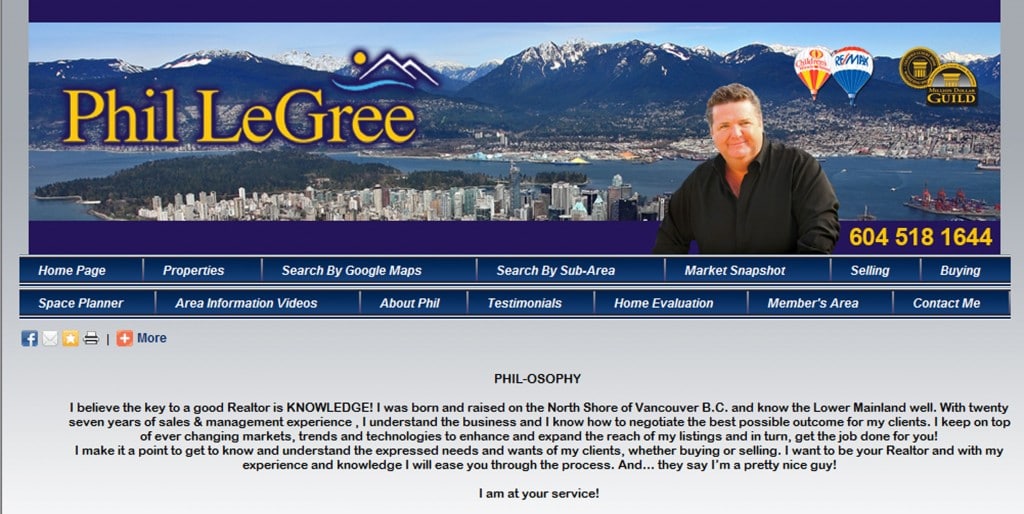 If you would like to speak with Phil, you can reach him at 604-518-1644, or connect with him on Twitter , , or