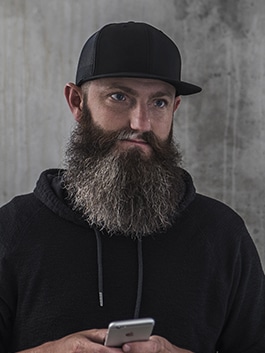 Photographer
Colin began his design career over 20 years ago in 3D animation, graphic and web design using applications like Adobe 3D Studio Max and Adobe Photoshop and then later trained in video post production. Architecture and interior design concepts have always caught his eye, especially the work of interior designer Candice Olson. This interest evolved into a passion for him, and by incorporating all of his talents he established his own multimedia company. He spent countless hours studying some of the best architecture photographers around the world, learning their techniques and the art of architectural photography, the nuances that make their images stand out and let the design take the stage.
Colin enjoys working along side clients as their careers develop, especially seeing them realize success in their respective fields. Negar Reihani from Space Harmony, as an example, has accumulated many awards for her interior design work in recent years. His work can be seen in many magazines, including featuring cover photos.
Colin lives in Cloverdale with his wife. When not working, he's leading a very quiet life as he seeks the Kingdom of God and serving his Lord.
Colin's work can be seen online at www.twocolumn.com