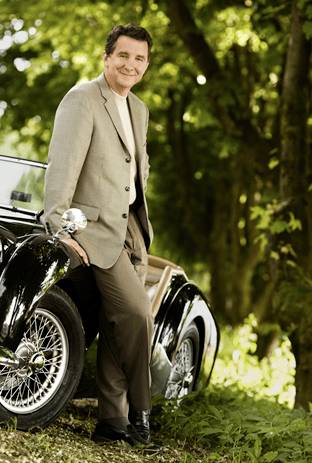 Andy Schildhorn
Macdonald Realty – 1st Pioneer
www.andytherealtor.com
? MacDonald Realty Award of Excellence
? Fraser Valley Medallion Member for over 10 years
? 20 Years in the business
Andy loves technology. He enjoys staying ahead of the game with it and it's what has helped him be successful in the business. He was using e-mail to sell real estate back in the early 90's before most people knew what the Internet was. His dual monitor set-up for both him, his assistant, and also at his home office gives you an idea of how Andy understands technology, efficiency, and the use of his time. When it comes to marketing his listings, from the start Andy provides his clients with professional staging, professional photography and floor plan measuring on all his listings. He also creates and individual websites for each of his client's listing which features a SeeVirtual Tour. After Andy gets the sale, he doesn't stop there; he even provides his clients with a catered meal on moving day to help ease the burden. From start to finish Andy is a true professional in the business.
Here is what Andy has to say about SeeVirtual:
"Not everybody uses technology as I do and your company offers a lot. There are tons resources with SeeVirtual. That floor plan integration that I wanted for so long, YouTube, Craigslist, Kijiji, Facebook, Twitter, the custom CD we get as a gift for our clients, all the way down to the stats, and now eSignatures with eSignOnline.

[With respect to listings]I get the SeeVirtual team to come in immediately after I get the listing. People see my listings on your site before it hits the MLS and when the market is hot or people are very interested in a particular area, they find it on your site right away.

We were using Top Producer to do the listing packages. It's a two step process and I'm getting tired of that so I want to just do a one step. Now, I bring the custom photo book you put together for me. {This in reference to a photo book we can put together for listing presentations.} And it's great because its quality. I can go through it and say, "This is a house I sold that was staged. This is the quality of the pictures that we're going use. I don't take pictures. I'm not a photographer. I bring in a professional. And this is how we present your product – your home."

The floor plans you guys do are great. It's even saved me – During negotiations I was able to show the buyers the layout of the house and that the bathroom not located above a particular room. It was upstairs but further down the hall even though their realtor and inspector had said otherwise.

The support your team provides is great. Every time we call in and speak to Harry or Tracey, it get's done right away any changes we email to the post-production team get deal with right way. They whole team is great to deal with.

I think most realtors out there want to do a good job for their clients. Your team helps me do that."